life is short. remember that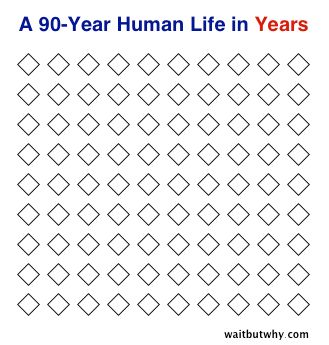 It took losing my wife's brother to realize how little time we all had together and the importance of getting together every family vacation we could but I also look at this as the gift that Tom gave us all in our lifetimes. And I think about Tom at every family gathering whether it's Tania's family gathering or mine. I am now the age Tom was when he passed away (49) and I don't take for granted the time I have on this Earth.

- Mark Suster, I only have 7 trips left
Having kids showed me how to convert a continuous quantity, time, into discrete quantities. You only get 52 weekends with your 2 year old. If Christmas-as-magic lasts from say ages 3 to 10, you only get to watch your child experience it 8 times. And while it's impossible to say what is a lot or a little of a continuous quantity like time, 8 is not a lot of something. If you had a handful of 8 peanuts, or a shelf of 8 books to choose from, the quantity would definitely seem limited, no matter what your lifespan was.

- Paul Graham, Life is Short
It turns out that when I graduated from high school, I had already used up 93% of my in-person parent time. I'm now enjoying the last 5% of that time. We're in the tail end.  

It's a similar story with my two sisters. After living in a house with them for 10 and 13 years respectively, I now live across the country from both of them and spend maybe 15 days with each of them a year. Hopefully, that leaves us with about 15% of our total hangout time left.  

The same often goes for old friends. In high school, I sat around playing hearts with the same four guys about five days a week. In four years, we probably racked up 700 group hangouts. Now, scattered around the country with totally different lives and schedules, the five of us are in the same room at the same time probably 10 days each decade. The group is in its final 7%.

- Tim Urban, The Tail End
Our lives, thanks to their finitude, are inevitably full of activities that we're doing for the very last time. Just as there will be a final occasion on which I pick up my son—a thought that appalls me, but one that's hard to deny, since I surely won't be doing it when he's thirty—there will be a last time that you visit your childhood home, or swim in the ocean, or make love, or have a deep conversation with a certain close friend. Yet usually there'll be no way to know, in the moment itself, that you're doing it for the last time. Harris's point is that we should therefore try to treat every such experience with the reverence we'd show if it were the final instance of it. And indeed there's a sense in which every moment of life is a "last time." It arrives; you'll never get it again—and once it's passed, your remaining supply of moments will be one smaller than before. To treat all these moments solely as stepping-stones to some future moment is to demonstrate a level of obliviousness to our real situation that would be jaw-dropping if it weren't for the fact that we all do it, all the time."

Oliver Burkeman, Four Thousand Weeks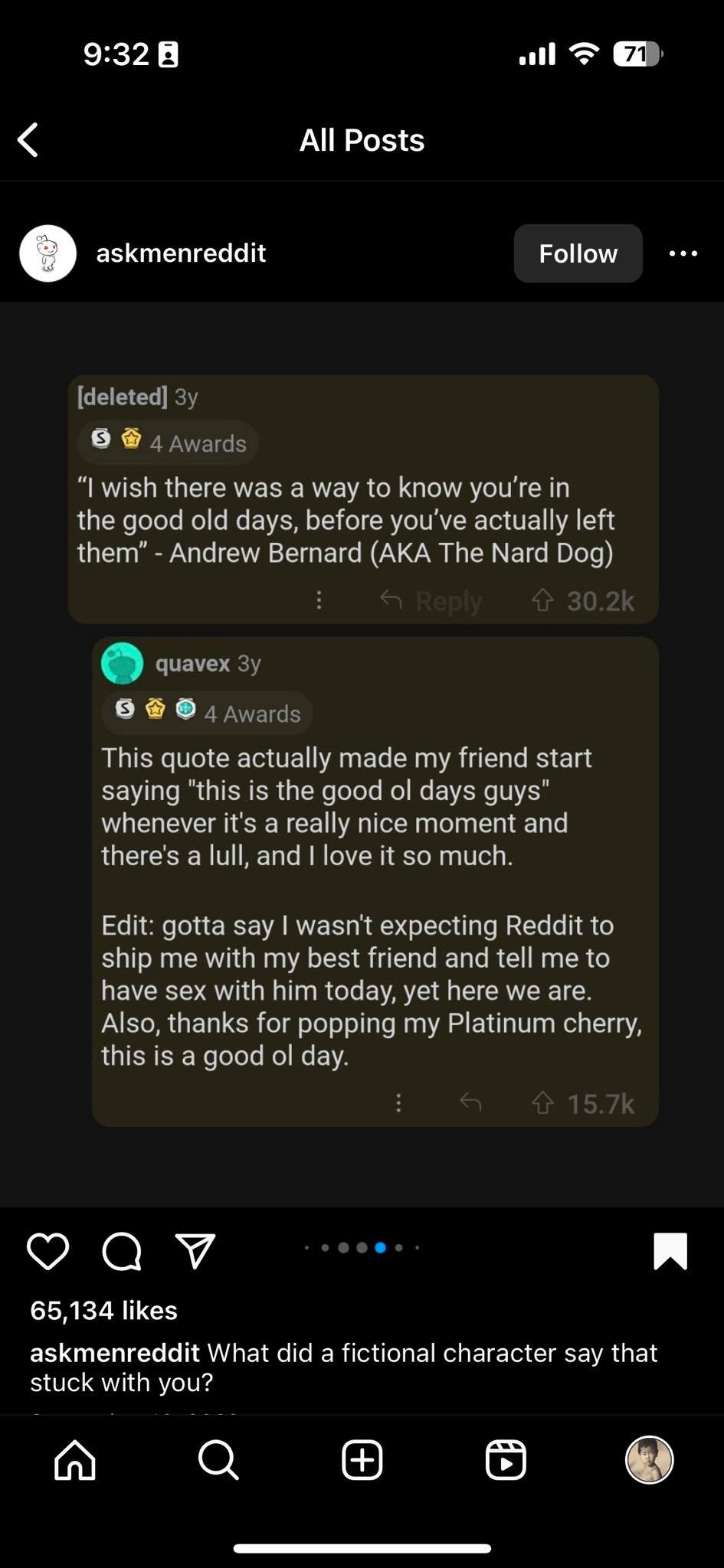 I've resolved to:
Cultivate the attitude that any given moment is the last of its kind.
Count what I have left in my 20's. e.g. assuming historical rates, I likely have only a few music festivals with friends, maybe five international trips left, only some years left living with friends.
Say "it's the good ol' times" more.