modern art at the vatican
i took a renaissance art history class when i studied abroad in rome, and learned about most of the pieces in the vatican museum (where i went again today).
but we didn't stop by or learn about the modern art section.
i wanted to share some pics of paintings i liked in the modern section. notably, i'm realizing the genre of painting i like is a small group of people (<=4) and a good emotional beat. you'll see what i mean: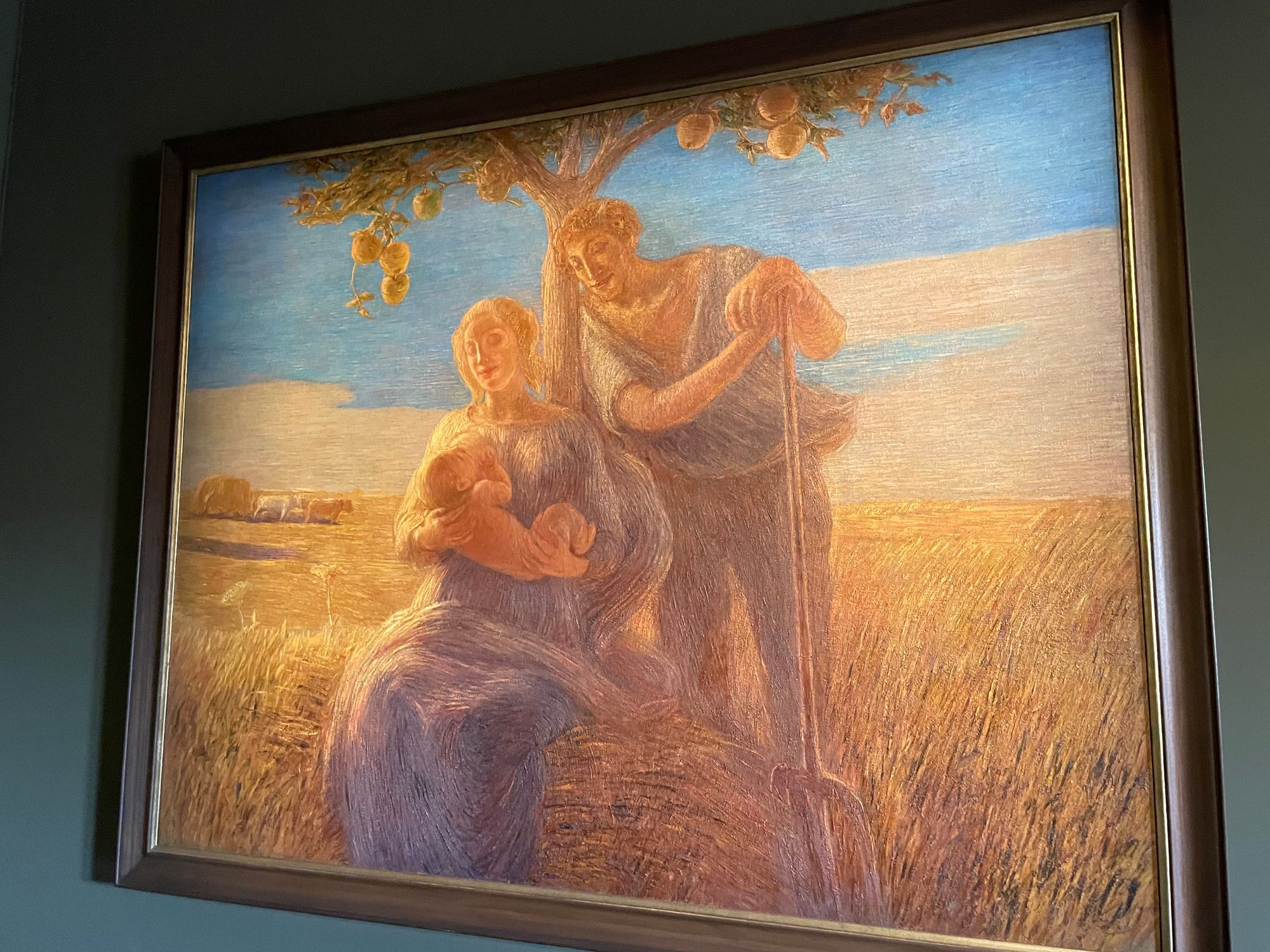 lmk where i can find a lot of paintings in this genre! if anyone knows.
separately one day i want to get a painting of this type for my home that really pops (strikes you)